Podcast: Play in new window | Download (Duration: 1:20:28 — 110.5MB) | Embed
Subscribe: Google Podcasts | RSS
| | | | | |
| --- | --- | --- | --- | --- |
| Artist | Song | Time | Album | Year |
| Riverside | Friend or Foe? | 7:23 | ID.Entity | 2023 |
| | Kingfisher Sky | 0:34 | | |
| Kingfisher Sky | Duerme Bien | 4:57 | Walk The Plank (EP) | 2022 |
| | Magick Brother & Mystic Sister | 0:36 | | |
| Magick Brother & Mystic Sister | Les Vampires | 6:21 | Magick Brother & Mystic Sister | 2020 |
| | Daria Kulesh | 0:34 | | |
| Daria Kulesh | Cossack Lullaby | 2:29 | EVE | 2023 |
| | Lady With | 0:28 | | |
| Lady With | Titius Bode | 8:42 | The Lodge | 2018 |
| | Sirom | 0:39 | | |
| Širom | Wilted Superstition Engaged in Copulation | 19:59 | The Liquified Throne of Simplicity | 2022 |
| | Honeypaw | 0:37 | | |
| Honeypaw | Augo zilvitis | 5:45 | Tuta Tuta | 2022 |
| | David Carroo & Friends | 0:36 | | |
| David Carroll and Friends | She Moved Through the Fair | 7:14 | Bold Reynold David Carroll and Friends | 2023 |
| | Echo Us | 0:28 | | |
| Echo Us | Aeriel (Satre Dance) | 4:32 | To Wake A Dream In Moving Water | 2022 |
| | Lumen Drones | 0:35 | | |
| Lumen Drones | Avalance in A minor | 4:10 | Umbra | 2019 |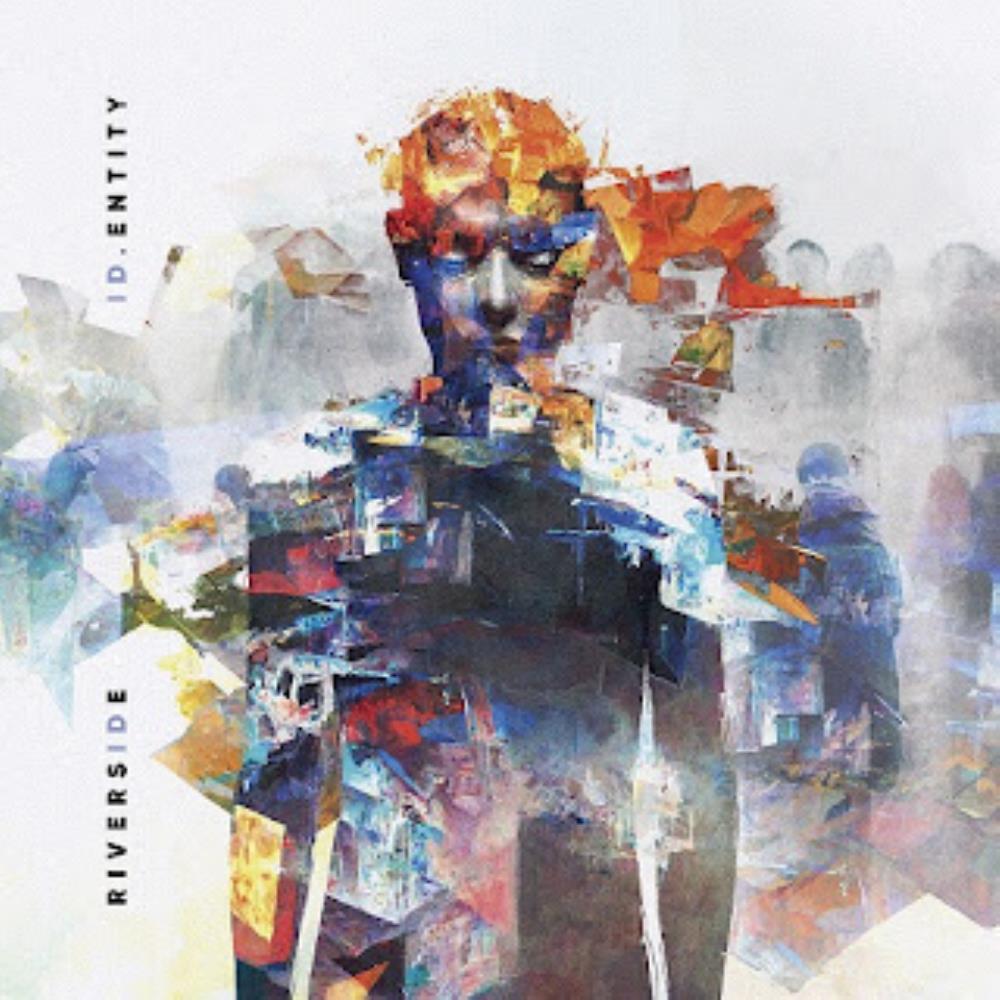 Not Available on Bandcamp Riverside "ID.Entity" The last band I had the pleasure of seeing live before the Covid shutdowns, they were promoting their latest release, which had hit the airwaves four years ago, now. This recording is hearkening back to their earlier years in some ways. The material is primarily about the dehumanization of everyone and everything and the exhausting era of violence that we find ourselves in. Will we find our way out? There is a lot of heaviness and anger AT anger within, with a momentary flash back to the 80's, perhaps representing the seeming innocence of the times, that led to our current bombardment of war, hatred, and ubiquitous technology. Favourite Track: 7:29 Friend or Foe?
Short but sweet offering from this Dutch sextet, much of it suffused with Spanish flavour. Along with guitars, bass, drums and keyboards, violoncello, harpsichord, harmonium, glockenspiel, and mbira (thumb piano) are scattered throughout. The female lead vocals are rich, fluid, and full of smouldering emotion. The entire EP is worthwhile, but to best illustrate what treasures are to be plundered here, try my favourite track, Duerme Bien.
This release makes me think of early delving from folk groups into jazz territory, with some Canterbury thrown in, The quartet really captures an era without falling into sentimentality, sounding like a lost soundtrack some mod 60s film at times. Airy, spiraling, effected vocals blend with what sound like vintage keyboards, guitars, bass, drums and flute for a lysergic trip back in time.

Daria Kulesh brings her interpretation of three traditional tunes celebrating Russian and Ukranian pagan folklore on this EP (promising a physical release later this year, with more tracks). Her evocative voice perfectly suits these selections and the arrangements leave her all the room to shine in the wintry sun. Besides her earthy vocals, she is accompanied by violins, guitars, and spare keys, synths, and percussion. Exquisite in it's simplicity.

Composed entirely by the keyboardist of Ghost Rhythms, Camille Petit, this is modern classical and chamber prog with a cinematic feel. Described as being about "infinity and finiteness," there are choral voices at times, but the recording remains in an instrumental mode throughout. Ably performed by a whole host of musicians, the music is sometimes slightly disturbing, but always fascinating and sure to keep pulling you in.

Arriving from Solvenia, this trio plays an irresistibly hypnotic trance-inducing style of original folk-ish music that is difficult to convey in words. With only one short piece on this 5 song release, each extended foray into a chillingly strange and enchanting world leaves one with a feeling of euphoria and that odd place of not being quite awake. I strongly suggest watching their live performance at the Moers Festival on YT

This couple is based in Toronto and play Baltic and Finnish music on traditional instruments, singing in the dissonant style of those cultures. They also go out into the forests in Ontario and build and perform on "tree harps," which they construct for recording and then deconstruct, leaving the tree intact. Essentially these are field recordings, wherein you'll also hear varying birds calling,

David Carrol joins with friends from Fairport Convention and Gryphon to bring us this absolutely lovely progressive folk release. Comprised of mostly traditional tunes, along with stellar covers of David Cousins' "The Battle," and Andy Barnes' "The Last Leviathan." Utilizing both period (crumhorns, cor anglaise, uilleann pipes, fiddle, tabla, bouzouki and dulcimer) to modern (bass, drums and electric guitar) instrumentation, this is timeless and thoroughly enjoyable.

This is an enchanted land, full of naiads, water fae, the merrow, and selkies. Delicate and dreamlike, with wispy vocals and glittery hammered dulcimer which take one tripping along the shorelines. However, it's not all light and airy, bass, electric guitar and violin bring the darker and deeper waters to mind. There is a feeling that this music comes from somewhere not quite earthbound

Norwegian trio brings folk and rock instrumentation to create dreamy snowscapes where things that seem solid disappear into whiteouts of flurries. Utilizing the traditional hardanger fiddle and violin, guitars and drums, visions are conjured of contrasting stark white, vivid deep green, and bright azure shades of mountainous lands. The music is often trance-like, even veers into almost surf (at least in one track), and, as forewarned by their name, drone.